If you have something to celebrate why not give us a call, we provide carriages for Birthday drives, Anniversaries, Proms, Pub drives or just a peaceful drive in the countryside on a summers evening. We can also supply carriages for Parades, Christmas events and TV work.
Looking for something different ?
Arrive like a film star in one of our Traditional Landau's with a pair of our stunning horses.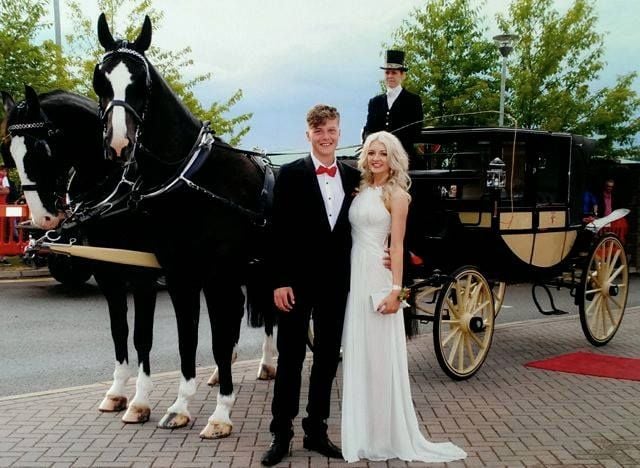 Birthday, Anniversary or Country Drive
Lookng for a different gift ? Why not book a carriage ride. We can offer Romantic drives for 2 people with a glass of bubbles or 4 people in one of our Landau's . We can also take groups of up to 8 people with a team of 4 horses on our Road Coach "The Regent". All carriage rides include a tour of our carriagehouse and also chance to meet our lovely horses.
"A huge thank you to Liz and her team! You provided a bespoke service, from first enquiry through to the Big 90th Birthday surprise - you made my mums day ! It's the best birthday she's ever had ! You gave her time, listened and answered her many questions and just made her feel special!
It was a wonderful experience for us all."